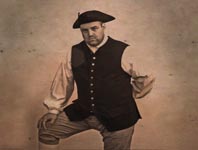 quicktime (best) | windows player
Anthony Sahadeo and I were the directors of photography on the project that resulted in the movie short below... It was done by a local comedy group and that shows!
Chinatown New Year Offerings Celebration
Green Center for Physics
An exciting and complicated building project at MIT.
Austin, TX
Just like Boston except with more bbq and less snow.
New Orleans
Infinitely photogenic, delicious food, quirky people.
Random Afternoon in Copley Square